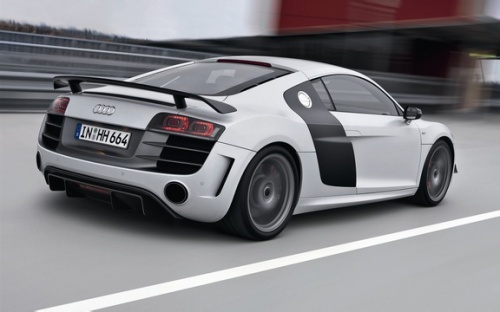 A few days ago, according to the British "Car Express" news, the Audi version of the Volkswagen Up! Mini car is brewing; the car is likely to be named Audi A0, the price is expected to be about 110,000 yuan, within two years is expected to go public.

Audi brewing mini car A0

The "Car Express" said that Audi is planning to build an A00 mini-vehicle based on the popular model "Up!" with the lowest price. The car may be launched in 2015 as soon as possible.

Rupert Stadler, the Audi CEO, once said that he hopes to launch a mini-vehicle by the second half of this decade. Once the project is approved, the new car will share most of the technology with the Volkswagen Up!, the Seat Mii and the Skoda Citigo, while being more distinctive in appearance and featuring more luxurious features in the interior.

At present, the above-mentioned Volkswagen Up! and other three mini-vehicles all use the NSF New Small Family platform of the Volkswagen Group, all of which are put into production at the Volkswagen Bratislava plant in Bratislava. This Audi mini car will be positioned lower than the current Audi A1, may be named Audi A0, may also be based on the NSF platform design, and assembled at the Bratislava factory.

However, in order to ensure differentiation with other mini-cars, the Audi A0 will have a higher price and higher price than the Volkswagen Up!, and the starting price will be around 11,500 pounds (Up! is 8,185 pounds), which is approximately RMB112,745. The configuration may use high-tech headlights and LED taillights, a more integrated infotainment system, leather upholstery and improved plastic materials, while Audi's distinctive trapezoidal air intake grille and alloy wheels will be optional.

Powertrain: Expected to launch the electric and hybrid version of the Audi A0 on the powertrain, the most basic configuration is expected to use the Volkswagen Up! GT concept car's 1.0-liter TSI turbocharged gasoline engine, power output of 109 hp, more than the normal Up! 59 to 74 hp.

To some extent, the Audi A0 is also abortion of the Up!GT project. The Up!GT project was previously favored by Ulrich Hackenberg, president of Volkswagen Research and Development. Now Hackenberger transferred to Audi to replace Wolfgang Durheimer as Audi's R&D.

Audi A0 is also expected to introduce pure electric version and hybrid version. Among them, the pure electric vehicle will follow the powertrain of the Volkswagen e-Up! pure electric vehicle, so the car has eliminated the nozzle in some renderings. The hybrid version may use the Volkswagen XL1 diesel electric hybrid powertrain.

Rupert Stead expects to expand Audi's product lineup in the next two years by adding a small MPV and two new crossover vehicles. Among them MPV is believed to be named Audi V4.
Non-Metal Cutting Machine,Laser Metal Cutting Machine,Wood Laser Cutting Machine,Co2 Laser Cutting Machine
Jinan Bodor CNC Machine Co., Ltd. , http://www.bodorcnc.com